Doing Hard Time by Stuart Woods
:

When Stone Barrington embarks on a trip to
Bel-Air to check in on some business and personal concerns, he expects a relaxing break from the fast pace and mean streets of New York. But trouble never takes a vacation, and it has a way of finding Stone. A case that had seemingly been resolved has returned in full force - with lethal results. And this deadly situation makes for strange bedfellows when Stone finds himself teamed with the least likely ally . . . a gentleman of unique abilities, who can fly below the radar and above the law.
T
he Double by George Pelecanos
: The job seems simple enough: retrieve the valuable painting - "The Double" - Grace Kinkaid's ex-boyfriend stole from her. It's the sort of thing Spero Lucas specializes in: finding what's missing, and doing it quietly. But Grace wants more. She wants Lucas to find the man who humiliated her - a violent career criminal with a small gang of brutal thugs at his beck and call.
Lucas is a man who knows how to get what he wants, whether it's a thief on the run - or a married woman. In the midst of a steamy, passionate love affair that he knows can't last, in pursuit of a dangerous man who will stop at nothing to get what he wants, Lucas is forced to decide what kind of man he is - and how far he'll go to get what he wants.
Check Availability.
Starry Night by Debbie Macomber
:

Carrie Slayton, a big-city society
-page columnist, longs to write more serious news stories. So her editor hands her a challenge: She can cover any topic she wants, but only if she first scores the paper an interview with Finn Dalton, the notoriously reclusive author.

Living in the remote Alaskan wilderness, Finn has written a mega-bestselling memoir about surviving in the wild. But he stubbornly declines to speak to anyone in the press, and no one even knows exactly where he lives.

Digging deep into Finn's past, Carrie develops a theory on his whereabouts. It is the holidays, but her career is at stake, so she forsakes her family celebrations and flies out to snowy Alaska. When she finally finds Finn, she discovers a man both more charismatic and more stubborn than she even expected. And soon she is torn between pursuing the story of a lifetime and following her heart.

Check Availability
After Earth (DVD)
:

Nova Prime has bec
ome mankind's new home. Legendary General Cypher Raige returns from an extended tour of duty to his estranged family, ready to be a father to his son, Kitai. When an asteroid storm damages Cypher and Kitai's craft, they crash-land on a now unfamiliar and dangerous Earth. As his father lies dying in the cockpit, Kitai must trek across the hostile terrain to recover their rescue beacon.
Check Availability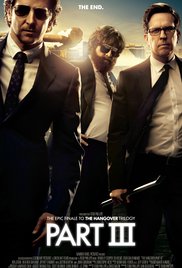 The Hangover, Part III (DVD)
:

The continuing misadventures of the W
olfpack. After the death of his father, Alan turns to the Wolfpack in his time of grief. This time, there's no wedding, no bachelor party, just one simple road trip. What could possibly go wrong?

Check Availability

.